DONATIONS & GIFTS:
Living Stones is a 501(c)(3) faith-based children and family outreach & social service organization: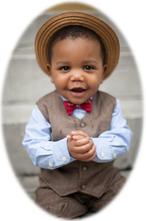 Help us save this one!
With 70% of children of inmates finding themselves incarcerated within their lifetime, Living Stones' programs and services are preventive and an intervention measure.

Last year Living Stones' stakeholders and partners funded as well as help us to achieve the following:
1) 350 children attending special quarterly bonding visits with their moms and dads at state prison facilities.
2) 110 families and their children offered targeted case management and referral services to collaborative partners.
3) 45 children attended Children of Importance After School Mentoring & Tutoring Program.
4) 325 families participated in breaking of bread for 5th Annual Family Holiday Dinner while Living Stones gave away toys to over 300 children and several other organizations.
5) More than 2,000 families participated in Living Stones' 5th Annual Family Fun Day.
---
If you are interested in donating real estate, annuities, and / or insurance, call our office at (850) 765-0320 or email
for information
. Ask for Pastor Gary.
---
Remember:
Your donation is tax deductible and your financial data is protected.
You may use the donation form below for your receipt.
If you prefer, you may also mail your check to:
Living Stones International, Inc.
PO Box 6747
Tallahassee, FL 32301
Pursuant to the requirements of Solicitation of contributions Act, Chapter 496, Florida Statutes. Living Stones is registered with the Florida Department of Agriculture & Consumer Services. Dept of Agriculture Solicitation #CH28758. Living Stones does not employ professional solicitors. 100% of each contribution received is used for the operation of Living Stones and servicing its clients and programs.

---
---
www.welivingstones.org
Living Stones International, 1341 Cross Creek Circle, Tallahassee, FL 32301, (850) 765-0320, (850) 765-0485 Fax
Copyrighted 2007- 2018. All rights reserved.